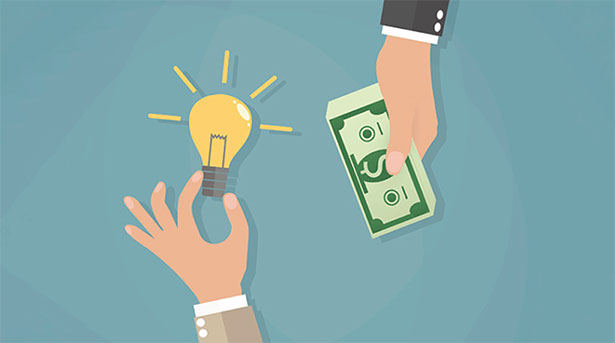 Cause Marketing
"Cause marketing" is a popular term that refers to a company's promotional campaign that has the dual purpose of increasing profitability while bettering society.

To be blunt, it is a way of getting potential and current consumers on your side once they realize that you value and support the same altruistic things they do. It's also a pretty good idea.

In fact, it's worth taking a moment to contemplate the potential power of cause marketing when it comes to vaping. According to the group Engage for Good:

Cause sponsorship is predicted to reach $2.06 billion by the end of 2017, an increase of 3.6% over 2016.

33% of consumers are now choosing to buy from brands they believe are doing social or environmental good.

An estimated $1.2 trillion opportunity exists for brands that make their sustainability credentials clear.

80% of global consumers agree that business must play a role in addressing societal issues, reports the Edelman Trust Barometer.

50% of global consumers are "belief-driven" buyers, willing to buy, switch from or even boycott a brand based on its stance on controversial or social issues, according to a 2017 Edelman Earned Brand Study.

The bottom line: it behooves all segments of the vaping industry to actively and openly embrace causes that their consumers believe in strongly. And what better cause to get behind than children's health?

Preventing Birth Defects

Using e-cigarettes during pregnancy could cause birth defects of the oral cavity and face, according to a recent Virginia Commonwealth University study.

The findings, published in the journal PLOS ONE in late September, add to growing scientific evidence suggesting that e-cigarettes pose health risks despite being widely considered a safer alternative to tobacco cigarettes, according to the web site www. medicalxpress.com.
"Researchers in the Department of Biology in the College of Humanities and Sciences and the Department of Biomedical Engineering in the School of Engineering are the first to investigate whether e-cigarettes could be linked to the development of craniofacial birth defects, said principal investigator Amanda Dickinson, Ph.D., an associate professor in the Department of Biology.
"The e-cigarettes study is part of a series of projects by multiple institutions funded with a $2 million grant from the National Institute of Dental and Craniofacial Research, part of the National Institutes of Health. "We aim to educate the public about the dangers of vaping and compel policymakers to impose tighter regulations, such as warning labels," Dickinson said."

Like James Bond

According to the Inquirer and Mirror in Nantucket, MA, "The concealment tactics being used in vape devices have begun to resemble something from a James Bond film. What appears to be an ordinary pen or small USB port can actually be a vaporizer or e-cigarette device."

That fact has concerned high school principal John Buckey, who told the paper he is worried about the growing trend -- and issued a warning to parents on what to look for to help crack down on the issue. One of the devices confiscated at the high school reportedly contained hash oil.

Director of the Nantucket Health Department Roberto Santamaria added that he has been viewing the national trend with apprehension. "Police officers and school resource officers along with teachers and administrators have had huge difficulties in sorting out what is an e-cigarette and what isn't." Now that vaping has emerged in force at the high school, Santamaria's fears have materialized.
"It's really easy to hide a vape pen," he said. "They look like styluses for touch-screen computers; they look like USB cables or flash drives. People chew on their pencils and they have things that look like pens and pencils. It's an entire industry that has developed around concealing this act. What do you have to hide if you have to create an industry to hide it?"
Difficult to Detect

Also in Massachusetts, Belmont High School's principal Daniel Richards sent an email to parents and guardians making them aware there has been an increase in students possessing e-cigarettes and vaporizers.

According to wickedlocal.com, he noted in the email that the liquid being vaporized and inhaled "is usually referred to as the 'juice' and comes in small containers and in a very wide array of flavors. Some are simply flavored liquid. Many, though, have nicotine and other addictive elements to them. The juice is also easily -- and often -- infused with THC, the key chemical in marijuana."

In his email, Richards warned that vaping is giving students greater access to methods of getting high that are difficult to detect, and marijuana use has a detrimental impact on their still-developing brains.
"Richards included photos to show that vapes come in a wide range of designs, all of which easily fit into a pocket or bag. He said some versions are designed to avoid notice by looking like other common items, such as inhalers, computer pen drives, and even small gaming systems. He said they also have very little residual odor (it is usually a little sweet and not like cigarettes or marijuana).
"Richards strongly encourages parents and guardians to talk with their student or students about the dangers of vaping and the problems that can occur from it."

In this increasingly fractious time, finding things that all Americans can agree on isn't easy. But manufacturers, wholesalers and retailers should use the principles of cause marketing to stand united – and openly so -- with consumers in helping protect everyone's most valued resource.