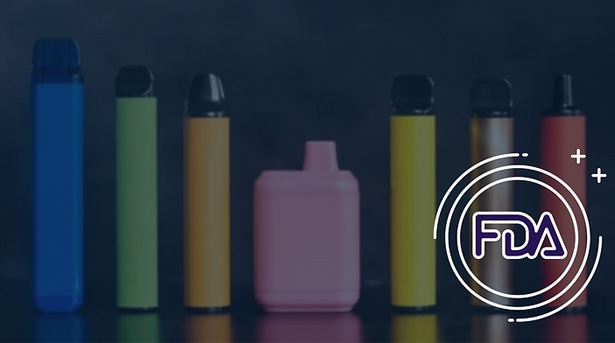 Elf Bar Distributors Under Fire: FDA's latest Enforcement Measures
In July the U.S. Food and Drug Administration (FDA) took action against the distribution and sale of certain unauthorized e-cigarette products that have gained popularity among youth. FDA issued warning letters to three distributors, ABS Distribution Inc., EC Supply, Inc., and Easy Wholesale, LLC, for their involvement in selling and distributing the prohibited e-cigarette brands Elf Bar, also known as EB Design, and Esco Bars, among others.

FDA had previously issued warning letters to other firms and retailers involved in the distribution of these products. Additionally, an import alert was issued for all Elf Bar/EB Design and Esco Bars.

The distributors who received warning letters in July were found to be selling or distributing e-cigarettes in the U.S. without proper authorization, a violation of the Federal Food, Drug, and Cosmetic (FD&C) Act. These brands and their products have been identified as some of the most popular choices among American youth.

The warning letters mark the first step in addressing violations. Recipients have been given 15 working days to respond with a corrective action plan to rectify the violations and prevent future occurrences. While most recipients voluntarily comply, failure to do so can lead to further FDA actions, such as civil money penalties, seizures, and injunctions.

FDA has stated that the agency will continue to closely monitor the e-cigarette market, especially products with high youth appeal. According to Brian King, Director of FDA's Center for Tobacco Products (CTP), the agency employs various scientific tools to identify such products and take appropriate actions across the supply chain.

Do you sell any of the products mentioned? Have you received a warning letter? Are you concerned about the threat of one? Have other compliance issues? We are determined to help you. Our firm can assist businesses in navigating FDA regulations and help ensure compliance with the law. Give our office a call today at (917) 546-6997 and we would be happy to speak with you.

Ready to Learn More About CBP, OFAC, BIS, FWS, and FDA?

We have dozens (literally!) of videos in our educational library on our YouTube channel related to importing, exporting, US Customs, BIS, OFAC, FWS, FDA, NFTs, and so much more. Subscribe to our channel now to stay up to date on the latest on these topics!

Our law firm helps growing companies who import and export comply with government regulations. We love what we do and we take our oath of confidentiality over your matters very seriously. How much? Watch this video to learn about it. CLICK HERE

Wondering "why should you have an attorney on your side?" Click here to watch one of our attorneys, Susan Steinman, break down the critical benefits as to why you want to have one on your side - whether you hire us to help you or another law firm.

Have questions? We are determined to help you.

We listen carefully to clients to ensure our understanding of the legal issues at hand, their factual context, and any limitations that might impact a chosen strategy. Feel free to connect with us using the contact form at the bottom of the Home page or send us an email at contact@clarkespositolaw.com.

Clark-Esposito Law, P.C.
Clark-Esposito Law Firm, P.C. ©2023
1345 Avenue of the Americas, 33 Fl.
New York NY 10105
(917) 546-6997
www.ClarkEspositoLaw.com

DISCLAIMER: The content of this website has been prepared by the Clark-Esposito Law Firm, P.C. for informational purposes only and should not be construed as legal advice. The material contained in this email newsletter is not intended to create, and receipt of it does not constitute, a lawyer-client relationship, and readers should not act upon it without seeking professional legal counsel. The Clark-Esposito Law Firm, P.C., did not produce and is not responsible for the content of off-site legal resources. The materials on this site may constitute advertising under various state ethics rules.