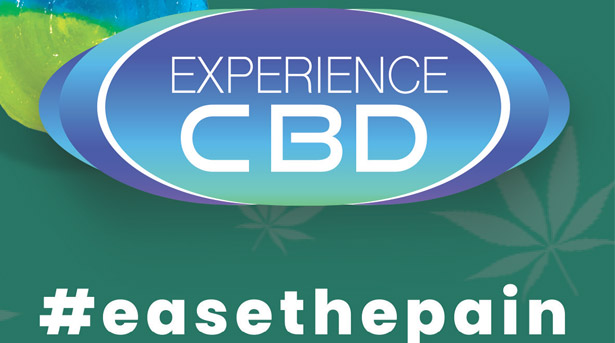 Experience CBD
Hemp-derived products are now a huge category in North American retail. At the moment it seems as though our industry is one of the biggest beneficiaries of the new trend. CBD products are being advertised nearly everywhere and are widely and increasingly being accepted. Since the rapidly growing CBD market is not fully regulated yet, there are hundreds of brands currently in existence and more to come. With so many options for business owners as to which CBD brands to carry in their stores, it may prove to be a difficult task to find a well-rounded selection of hemp products. It is always a good idea for store owners to have a selection of different types of CBD products. Many customers will feel safer buying CBD products from a store that [they feel] "specializes" or puts attention and care into their CBD section. Carrying more than one brand of CBD and having educated employees should help generate this feeling.

A considerable amount of CBD products seen on the market today are the same kind of products in different packaging throughout many brands, or at least it feels that way. Most CBD companies offer THC-free tinctures, topicals, and in some cases edibles.

These products are generally made using Cannabidiol isolate, and for the most part, are okay. They deliver, but are limited to, the benefits of Cannabidiol (CBD) from help. Hemp, however, produces other beneficial Cannabinoids in which many of these products lack. The isolate-made tinctures, topicals, and edibles are major categories in the United States' CBD market. But what about all of the other cool products that could be infused with CBD? And why just CBD when there are other beneficial Cannabinoids found in hemp?
Experience CBD has the answer - A full line of premium Canna-products that are fun to use and which have more benefits than most traditional methods. The line consists of Full-Spectrum, Broad-Spectrum, and CBD isolate products. These products are the result of several years of research, development, and improvements. Our customers love the products and yours will too, for a clear reason - they work! From migraine headaches to arthritis and pain relief, there are several product options for any kind of relief. These products are designed with the consumer in mind. Everything from the fine, hand-selected ingredients that make the base to the very potent 'Cannabinoid extract' that makes the active ingredient, is formulated for a pleasant and effective experience.
Have you ever tried to bite into a chocolate that is completely designed to resemble a bund of Cannabis? Our customers have!.. with our exciting new "Choco Nugs" - a line of premium chocolatees shaped like 3D Cannabis buds and infused with 15mg of CBD in each piece. The crunchy chocolate buds come in 2 flavors - 'OG' and 'Cap'n Munch'. These delicious treats are a unique way to take CBD and make a great gift. Aside from chocolate, Experience CBD has an amazing line of Cannabinoid-infused edibles, such as the 'Large Lollipops' which are infused with 90mg of pure CBD isolate and contain virtually no THC. These lollipops are handmade in small batches ensuring the best quality and taste every time.

Our latest innovation comes in the form of a Vape Pen. Our "CBD Distillate Vape Pen" is the purest and most concentrated CBD product we have ever launched. These disposable pens contain about 90% CBD (450mg per .5ml tank) and taste amazing. They are made of Broad-Spectrum hemp distillate meaning they are completely THC-free whilst containing the other beneficial Cannabinoids and not just CBD. The vape pens come in 8 different Cannabis strain profiles, including: Cherry Pie, Girl Scout Cookies, OG Kush, Gelato, Pineapple Express, and more. Our hemp is grown in Colorado. There, it is processed in a cutting-edge facility certified by the Dept. of Health and regulated by the Department of Agriculture of Colorado. This means that our hemp is grown in a state with some of the strictest laws in the U.S. regarding hemp and its cultivation. Aside from using fresh, mature, Colorado-grown hemp plants and a world class facility to manufacture our products, we send all of our products to a third party lab to get tested for accuracy, potency, pesticides, solvents, microbials, or any foreign matter. Such rigorous testing is necessary for delivering a consistent, quality product, and we pride ourselves on just that.