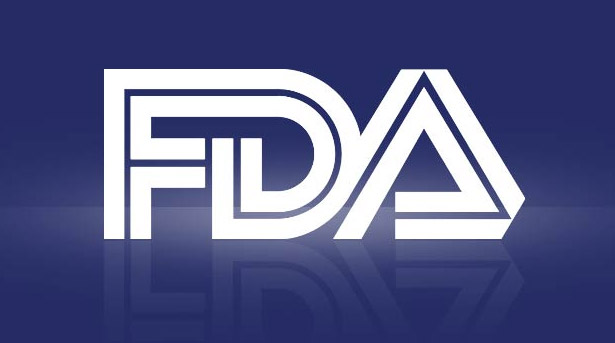 FDA Issues Stay of Execution
Today, FDA Commissioner Gottlieb announced a stunning shift in the US Government's approach to regulating tobacco products.

Dr. Gottlieb announced that FDA is embarking on a new and comprehensive approach to regulating nicotine – and reducing addiction. 

This initiative will create a multi-year roadmap that will cause greater public awareness that nicotine is not the cause of death and disease, and nicotine products exist on a continuum of risk.

That's right, FDA has finally recognized the continuum of risk and that "cigarettes are the most harmful form of nicotine delivery."  AND, THAT SWITCHING TO LOWER RISK PRODUCTS CAN PROVIDE PUBLIC HEALTH BENEFITS!

Here's the headline: FDA will extend the PMTA deadlines for marketing newly regulated non-combustible products to August 8, 2022!

Let me say this up front – We did this!  You, SFATA, me, and all the consumers and other advocates working together on this for many months. 

I've been fielding calls all morning from Congressman Bishop, from Sen. Ron Johnson's staff, and many others asking what we think of this.  I just give them our sincere thanks for creating the political space to allow this to happen!

Read the official FDA press release here.

They will also allow marketing to continue after that new PMTA submission deadline date in 2022 as long as your PMTA application is under review!  (previously, you only had a year... even if they had not even looked at your application yet).

So, that means we have nearly 5 years to complete PMTA applications, but applications will still be required and those applications may be in a very different form than what the assumptions have been thus far.

This extra time is significant for vapor manufacturers and retailers, alike.  It means we can now see a future for our businesses we didn't see yesterday.  Here is an example of testimony that came in fromSFATA member companies immediately after the announcement this morning.

SFATA members Michael and Carla Bowers first words were, "I guess we can renew our leases now." These owners of operations in New York, Yonkers, and Connecticut (White Plains Vapors, Vape Cave, and Stamford Vaporium) had been deeply considering NOT renewing their leases because of the looming PMTA deadline set for next year. 

Upon hearing the news of the FDAs intention to extend the PMTA deadlines to 2022, they breathed a deep sigh of relief.  We are thrilled to hear that this member company will keep its doors open and renew its leases.  

We are so happy to hear these stories, of which there are assuredly many, and hope this news inspires many more to stay in business and stay the course with SFATA as we now sit at the "big table" to help craft the regulations overhaul.

This is the kind of impact this news has on our members. This announcement has a huge financial impact and directly affects whether businesses will choose to stay open or not.  

We knew this and made sure the new HHS leadership knew it, too.  The results of the last retail survey,which SFATA promotes in cooperation with EcigIntelligence, showed a stark picture of the thinking in the retail segment of the vapor industry.

One of our visits last month in DC was specifically to show those results to the new administration and plead for quick relief to stop the closing of businesses all across America due to lack of hope.  I believe this was taken to heart!

Make no mistake, this announcement could open the door for a new day in vapor products.

A day where we don't have to fight to be recognized as part of the solution.

A day  where vapor products are NO LONGER demonized by government. 

A day when use of our products is actually ENCOURAGED by our government. 

We are not fully there yet, and I'm sure the road will be bumpy, but change is coming, and WE did this together. And, we will work together to take this across the finish line.  

What do you think?  Do you want to continue to be part of SFATA's "voice of the vapor industry" as we take our seat at the table to represent our member companies in the crafting of the new regulations?

This is important, because our work is by no means over!  We have much to do to make sure this is followed through fully and intelligently.

FDA has announced they will develop product standards for batteries and youth access to nicotine in e-liquids. And all of the "other" regulations in effect will remain in effect.

We participated in a stakeholders' phone call today with Mitch Zeller, where more answers were given on some of this.  I expect there will be a lot of further clarification in the coming weeks.

There was also a short speech given by Dr. Gottlieb today, and you can view that here.

This is an ongoing discussion and the outcome of it will most certainly make some companies winners and other will end up losers.  But, at LEAST we get a seat at the table this time with an administration that seems to "get it!"  
Remember:
"If you don't define yourself, your opposition will do it for you"
and my favorite:
"If you are not at the table, you are probably on the menu"


Also remember that all of the other filing deadlines and regulations are also still in effect, so PLEASE don't lose your right to enjoy the fruits of your labors by missing any of those smaller filing deadlines!  

Note: If you missed Azim's webinar earlier this week, it will be posted for members on our new website as soon as it is available. (should be next week at the latest).

New products introduced after August 8, 2016 will still be prohibited.  In a stakeholder call with Center for Tobacco Products Director Mitch Zeller today, he said that enforcement actions against companies introducing new products have been taken, and more will follow.

Director Zeller also said that additional guidance on PMTA and other applications would be developed shortly.  The question is whether the requirements for completing a PMTA will be changed to give more regulatory certainty and transparency for applicants.  Based on the answers given today, the answer should be "yes."

Here is what is coming first...

FDA will issue two new Advance Notices of Proposed Rulemaking (ANPRs)  – One will be on the effects of flavors in attracting youth to vaping and also in helping smokers switch (the other will be to solicit science on premium cigars).

I believe our letters to HHS and FDA requesting an extension to 2022 have been heeded. The Citizens Petition we signed with NJOY helped (though they went with OUR letter's recommended delay date, which is even better for you). The letter from the industry that many of you signed helped.

Basically, a LOT of work on many fronts has gone into this.

But, I absolutely believe all the SFATA Fly-In meetings, lobbying, pressure and advocacy you (and others in this movement) directed toward Congress and the Administration for a more thoughtful policy – have borne fruit.  

Without SFATA's efforts, this would not be happening today. Our efforts are only possible through the membership dues you pay to keep our lights on each year.  So, thank you!

So take a minute, take a vape, or a drink, and know that there is good news finally – and that YOU made it happen!

Great work Team SFATA!

Mike