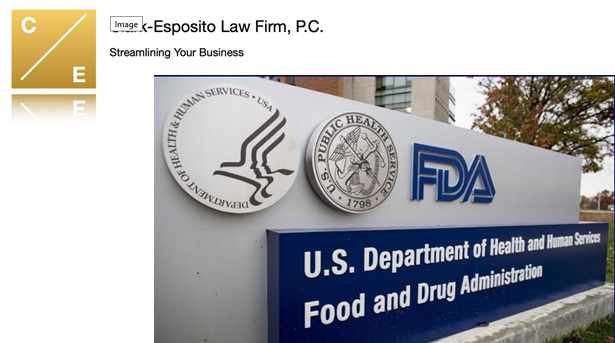 FDA Releases PMTA List (Finally!)
U.S. Food and Drug Administration Releases Massive PMTA List

New Tobacco Products and FDA Enforcement

On May 20, 2021 the U.S. Food and Drug Administration (FDA) finally published the Premarket Tobacco Product Application (PMTA) list. Incredibly, the list includes over 6 million deemed new tobacco products. FDA has stated that generally, the agency intends to defer enforcement of deemed new tobacco products which were submitted prior to the September 9th deadline.

Importantly, as many in the industry likely know, FDA has not included premium cigars in the list due to a favorable 2020 ruling in Cigar Association of America et al. v. U.S. Food and Drug Administration (2016), which removed premium cigars from the FDA deeming rule pending FDA responding with criteria which more appropriately reflect premium cigars. We will be sure to update when FDA publishes its updated approach to premium cigars.

FDA will regularly update the list when positive or negative actions regarding products are issued. Deemed new tobacco products may have also been issued a warning letter by the FDA if they were found to be in violation of the Federal Food, Drug, and Cosmetic Act (FD&C Act), as amended by the Tobacco Control Act. Products with active warning letters are listed on the FDA's warning letters webpage.

You can read more about FDA's approach to the market and products, as well as access the list by clicking the button below. If you have questions related FDA and tobacco products compliance, feel free to connect with us at contact@clarkespositolaw.com. .

Clark-Esposito Law, P.C.
Clark-Esposito Law Firm, P.C. ©2021
1345 Avenue of the Americas, 33 Fl.
New York NY 10105
(917) 546-6997
www.ClarkEspositoLaw.com

DISCLAIMER: The content of this website has been prepared by the Clark-Esposito Law Firm, P.C. for informational purposes only and should not be construed as legal advice. The material contained in this email newsletter is not intended to create, and receipt of it does not constitute, a lawyer-client relationship, and readers should not act upon it without seeking professional legal counsel. The Clark-Esposito Law Firm, P.C., did not produce and is not responsible for the content of off-site legal resources. The materials on this site may constitute advertising under various state ethics rules.