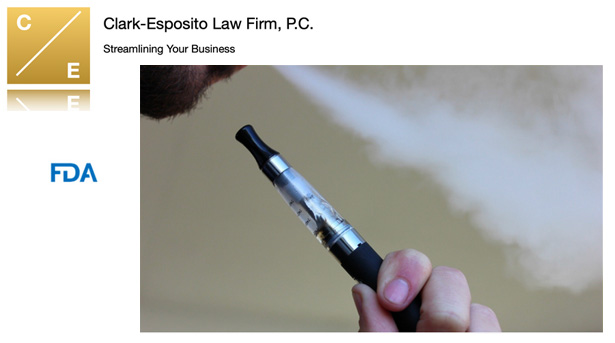 Warning Letters Issued Over Unauthorized E-Liquid Sales
FDA Issues Warning Letters Ordering Removal of Unauthorized E-Liquid Products from Market

U.S. Food and Drug Administration Continues to Monitor Internet Markets for Unauthorized Vapor Products

The U.S. Food and Drug Administration (FDA) recently issued a number of warning letters to businesses selling e-liquids, ordering the removal of products from the market which do not have active or prospective premarket authorization through FDA's Premarket Tobacco Product Application (PMTA) process.

The recent warning letters, issued in January 2021, are the first time FDA has issued such warning letters concerning unauthorized electronic nicotine delivery system (ENDS) products where no pending PMTA exists for the underlying products.

The director of FDA's Center for Tobacco Products, Mitch Zeller, J.D., stated, "These warning letters are the result of continued surveillance and internet monitoring for violations of tobacco laws and regulations. We want to make clear to all tobacco product manufacturers and retailers that the FDA is keeping a close watch on the marketplace and will hold companies accountable for breaking the law."

If you have questions about FDA tobacco product compliance and the rapid regulatory changes facing e-cigarette and e-liquids manufacturers and distributors, feel free to contact the Clark-Esposito Law Firm, P.C. at contact@clarkespositolaw.com.

Clark-Esposito Law, P.C.

Clark-Esposito Law Firm, P.C. ©2021
1345 Avenue of the Americas, 33 Fl.
New York NY 10105
(917) 546-6997

www.ClarkEspositoLaw.com

DISCLAIMER: The content of this website has been prepared by the Clark-Esposito Law Firm, P.C. for informational purposes only and should not be construed as legal advice. The material contained in this email newsletter is not intended to create, and receipt of it does not constitute, a lawyer-client relationship, and readers should not act upon it without seeking professional legal counsel. The Clark-Esposito Law Firm, P.C., did not produce and is not responsible for the content of off-site legal resources. The materials on this site may constitute ATTORNEY ADVERTISING under various state ethics rules.