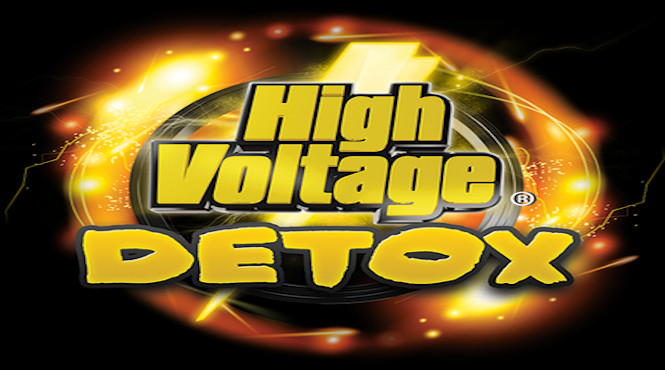 High Voltage Detox
Going on the belief that more of a good thing is an even better thing, Las Vegas-based High Voltage Detox, which has enjoyed enormous success with its premium detoxification products and its signature DOUBLE FLUSH Combo, has definitely dominated the global market and planning other steps to better service its consumers.
"We've had the Double Flush Combo over 13 years," says director Michael Salame. "People who take our DOUBLE FLUSH products and our PERMANENT DETOX products have higher toxin levels, and we're just trying to offer a better and more potent product without the Smoke and Mirrors." That honest straightforward approach reflects the corporate culture in general. "All our products are guaranteed, as well as very effective. They're not masking agents; they actually remove toxins."
High Voltage Detox's incredible growth serves as evidence that its product lives up to it's billing, and the consumers know it. Says Salame, "We've grown 200% to 300% every year for the past Ten Years which is a lot of growth." Over 70% of sales globally come from distributors and wholesalers that service convenience stores and smoke shops, 15% from nutrition outlets and the rest from the adult novelty channel.

The marketplace for detoxification products has evolved over the years. Starting as a way for health-conscious fitness enthusiasts to cleanse their system, detox liquids enjoyed a boom in the early to mid-2000s. Eventually customers all over the country soon discovered the benefits of effective detoxification and sought out premium quality products in nutritional outlets.

Over the years, the list of toxins that customers sought to eliminate from their system grew larger. These toxins included things like nicotine, prescription drugs, and environmental pollution. Now a wide range of customers use detox as a way to change their lifestyle – to cleanse away the toxins that have held them back in order to achieve a fresh start.

As demand has grown, the market has been flooded with cheap knock-off formulations that, while inexpensive, often failed to achieve the cleansing properties of premium alternatives.

Only a few companies have made a firm commitment to the highest quality ingredients and manufacturing standards over the years. High Voltage Detox is one of those companies. They have sourced out the finest ingredients and have taken pains to ensure that all of their products are manufactured under strict safety guidelines. They've worked hard to ensure that when you buy their products, you can rest assured that it is fresh and healthy.

According to Michael Salame, "The Company's stated mission is the same as when we started in 2005 – to provide a convenient and delicious detoxification product that provides key nutrients and herbs to remove toxins from the body. Our primary customers are individuals who care about their health, understand the benefits of nutritional supplements and are looking for an extra edge in their busy lives to boost performance at work and play while maintaining a healthy weight."

The Company's General Manager, Mark Miller, said that he's looking forward to bringing his years of marketing experience to High Voltage Detox. "We have plans for new products and engaging in new markets around the world". Mark has spearheaded the effort to protect and build the High Voltage brand on Amazon.com. "We value our distribution partners and have gone to great lengths to ensure that we have a strong market for everyone".

Due to popular demand, High Voltage has recently added new flavors to some of their most popular products. According to Director Michael Salame, their Double Flush Combo lineup now includes Watermelon, and they've added two new flavors to their 5 Day Permanent Flush and two flavors to their 32oz product lines. High Voltage Detox has also introduced their most potent product yet: High Voltage 30 Day Permanent Flush Capsules. They are confident that this 30-day regimen will remove absolutely ANY toxin from your system permanently.

A Veteran leader in sales, Joseph Jurado, has been tapped to lead High Voltage's wholesale, retail, and customer support team as Sales Manager. According to Joe "We're building a dynamic team that is ready to take High Voltage and its sister companies to tremendous levels of growth".

SEXY ALTERNATIVES

Like no other time in history, there is a greater cultural acceptance of alternative lifestyles than ever before. Films such as "50 Shades of Gray" have brought the kinkier side of sexuality to mainstream audiences around the world. In fact, the Adult Novelty industry has experienced explosive growth since the 1970's, when only a handful of shops sold products marketed as "sex toys". In fact, the Global Adult Toys market reached a value of $23.7 billion in 2017, and is projected to hit $35.5 Billion by the year 2023 (Business Wire). Xstream Fetish Urine is poised to make a splash (pun intended) in this booming market segment.

Recently, state legislatures in parts of the country have enacted statutes prohibiting the sale of "any substance designed to be added to human urine or human hair for the purpose of defrauding an alcohol or drug screening test." Fortunately these statutes do not apply to Xstream Fetish Urine since its goal is to provide laboratory-manufactured urine for the purpose of adult sexual play, pranks, scientific uses, urine therapy, and even as an animal attractant/repellant used by hunters in rural areas. The Manufacturers do not condone the use of their product in any way that violates the laws of any state or federal entity- as is clearly stated in their Terms and Conditions that every customer agrees to when making a purchase.

So the next time your customers ask for Xstream Fetish Urine, don't judge- they're just trying to get their sexy on.

The High Voltage management team looks forward to meeting their loyal customers at the upcoming Las Vegas Tradeshows kicking of the 2020 year.