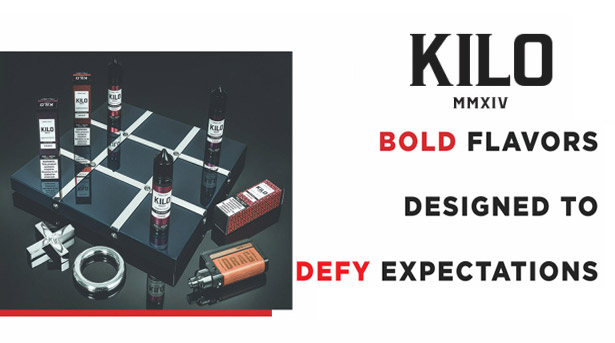 Kilo E-Liquids
RESILIENCE

The Journey

Founded in 2014 with the goal of providing a safer alternative for adult smokers, U.S. Army Veteran James Kim & entrepreneur Jonathan Lee created Kilo E-Liquids.

Innovation

Award winning Kilo has submitted an extensive, robust, application in compliance with the FDA. Providing eight delicate flavors in various nicotine formats available in all channels of distribution.

Kilo E-Liquids was created with specific keystones embedded as core values of its foundation. Passion, Integrity, Sophistication Creativity, and Patience. Kilo E-Liquids has since cultivated over 15 prestigious e-liquid and vape awards worldwide.
"OVER 15 PRESTIGIOUS E-LIQUID AND VAPE AWARDS WORLDWIDE"
The vaping industry was a burgeoning business that was more underground than mainstream comprised of just a few vape shops here and there with no real public interest. Within just a few years, it had evolved into a multi-billion dollar, multinational enterprise. It was an emergence of a rapidly growing lifestyle.

As of September 9th, 2020 the Food & Drug Administration (FDA) has imposed the deeming rule requiring all vape products to submit a "Premarket Tobacco Application" (PMTA).

Kilo has developed and submitted a PMTA to the FDA in a timely manner and our process for the PMTA includes extensive scientific research and dedicated efforts compiled together with data and testing over the course of the past 12 months.

Debuting 8 flavors made available in both freebase nicotine & salt nicotine formats Kilo has done its due diligence to position itself to continue being a market leader.
"OUR PROCESS FOR THE PMTA INCLUDES EXTENSIVE SCIENTIFIC RESEARCH & DEDICATED EFFORTS"
For more information visit kiloeliquids.com