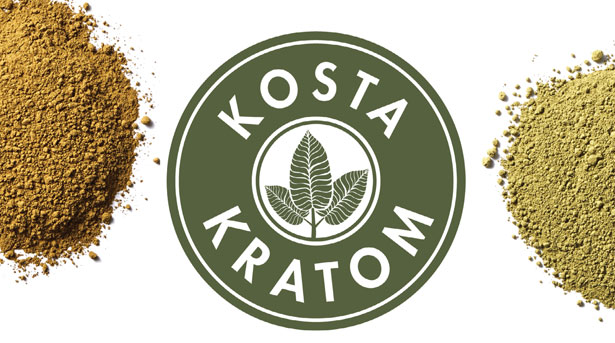 Kosta Kratom
Adam Heubner, Sales Manager at Kosta Kratom emphasizes the importance of a quality kratom product. "Not all kratom is the same. Quality is key."

We began with kratomspot.com, a retail e-commerce site established in 2013, which has become one of the largest kratom retail sites today." After 2 years of success with kratomspot. com, Kosta Kratom was established to fill the same need for the wholesale kratom market. "As avid kratom customers and supporters, we found it difficult to find reliable suppliers with high standards and regulations for quality and testing, which was important to us. We decided to fill that gap in the industry by providing it ourselves." Top quality standards combined with exceptional customer service for the kratom market has proved to be extremely effective, because Kosta Kratom was started by customers, for customers.

How is quality kratom produced? Kosta Kratom is sourced directly from Indonesia, where their farmers proudly grow, and harvest dried leaves that come from the coffee and tea family of trees. They grind these premium kratom leaves into a fine powder in state of the art facilities. Each batch will then be quarantined and test samples are taken to a US lab tested facility for UST standards, the most rigorous testing for food grade products available. Kosta Kratom has spent years finding the ideal way to support responsibly sourcing the most premium and all natural kratom available in the world. Each batch is guaranteed to be lab tested, contains no harmful chemicals, and no heavy metals. They even have up-to-date lab tests shipped to customers regularly to ensure the highest quality product. Retailers can give them a call anytime to request a FREE kratom sample and current lab report!
The Kosta Kratom team has went through a painstaking process of selecting the most premium kratom strains for their customers to enjoy.
They offer 4 different varieties of kratom strains: Maeng Da, Bali Red Vein, Borneo White Vein, and Malay Green Vein, with Maeng Da being the top-seller because it is well recognized as easily the most popular kratom strain. Each strain is available in either Capsule (20, 50, and 100 ct bottles) or Powder (1oz, 2oz, and 4oz). Kosta Kratom will also White Label wholesale with your own branding for either wholesale or retail. Kosta Kratom aims to stand out from the "Kratom Crowd" with well thought-out, highly professional packaging. Kosta Kratom was designed to be marketed like tea and coffee products, for a classy, mainstream, dietary supplement kind of appeal. The intent behind Kosta Kratom's message is to portray kratom the way they feel it should be- straying far away from the underground, controversial image that kratom has had in the past.

The immense effort behind Kosta Kratom's operation goes to show that they really take kratom seriously. To maintain their high standards of care and quality, the entire process requires strict codes of conduct, beginning with the farming and processing at the supplier and the lab testing, to the packaging at their food grade facility, and even with the final delivery. "Kosta Kratom is proud to offer a trusted brand that is becoming a household item for all kratom enthusiasts." Which means you can expect only more quality products from them in the future. Kosta Kratom is looking forward to expanding their product line in terms of strains by the end of the year, such as Red Maeng Da becoming available in both capsule and powder form.

You can meet the team and try out Kosta Kratom for yourself at the Champs Trade Show in Las Vegas next February. In the meantime, you can call Kosta Kratom at 888-501-7029 to receive your FREE Kratom sample with a lab report! You can also find more information at www.kostakratom.com