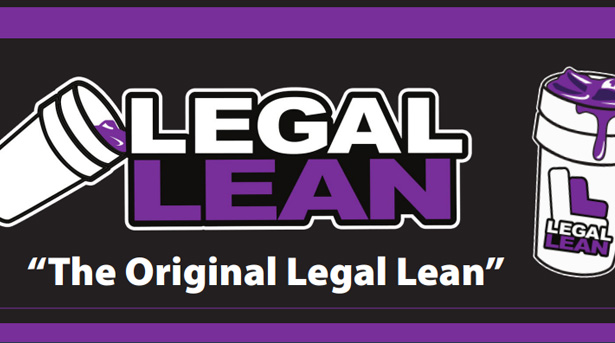 Legal Lean
Legal Lean was established in early 2015 in Florida, during a time when the commercialization of CBD and Kratom had yet to become mainstream.

During this period, few legal and euphoric alternative products were available on the market. Recognizing this void, Legal Lean set out to introduce a safe and non-habit forming relaxation solution that could be purchased over the counter as an alternative to lean. The Founder of Legal Lean brings a wealth of experience from the liquor industry, having owned retail stores for nearly a decade.

During this time, the founder observed that many customers were grappling with overwork, anxiety, and stress that made it difficult for them to relax and sleep. Often, these individuals would turn to alcohol or other habit-forming pharmaceutical products that could potentially cause additional health problems and dependency over time. Thus, Legal Lean was created to offer a safer and healthier option to customers, particularly for the hip-hop and individualist community, where the term 'lean' was originally coined.

"The King of Chill"

The Legal Lean Relaxation Syrup 2oz shot, available in Grape flavor, is the brand's flagship product and is widely recognized as the "original legal lean." Legal Lean has established itself as the market leader and the pioneer in the 2oz mood enhancement relaxation shot category, setting a benchmark for competitors. When Legal Lean was founded, energy shots were the norm, but Legal Lean was quick to identify a gap in the market and fill it with a unique and innovative product. Legal Lean has been a prominent brand in convenience stores and smoke shops for over seven years, and their consistent success in the market is a testament to their unwavering
commitment to their brand's core values and principles. While other brands come and go, Legal Lean has chosen to focus on their strengths and remain dedicated to their mood enhancement shot genre. Rather than jumping on every trend or copying competitors, they have stayed true to their brand and watched the industry evolve while appreciating their customers' loyalty and support.

"Just Pour Up a Deuce"

Legal Lean has a comprehensive range of syrup flavors that include popular choices such as Grape, Mango Pineapple, Cherry, and Blue Raspberry. They also offer a Kratom syrup, called "Legal Leaf," which is available in Grape flavor. All of Legal Lean's products are legal and contain no harmful or illicit substances, ensuring the safety and well-being of their consumers. Legal Lean's proprietary blend is crafted from natural ingredients that are designed to promote euphoric and relaxing qualities, allowing users to unwind and de-stress. This line serves to fulfill their company mission to offer consumers a safe and enjoyable alternative to harmful and potentially addictive substances.

One of the things that sets Legal Lean apart from other brands in the industry is their focus on branding and marketing. They take great pride in their merchandise and clothing and are committed to creating items that consumers will actually wear and use. In addition to their signature relaxation syrup product, Legal Lean also offers a range of complementary promotional items and functional swag for retailers to give to their customers. Legal Lean's foam cup is a particularly popular item that many retailers give out with a purchase of their product. The brand also provides eye-catching acrylic counter displays, inflatable cups and bottles, window signs, posters, and stickers to help retailers promote their products. They are also popularly recognized for their other Swag items like grocery bags, lanyards, rolling trays and grinders, which all offer some sort of functional use. This commitment to branding and marketing has helped Legal Lean to build a loyal following of customers who appreciate the quality and consistency of their products.

Legal Lean is also committed to building long-term partnerships with licensed cannabis operators in select markets. They are currently exploring opportunities to license their brand for sale in legal cannabis markets across the country and eventually internationally. As more and more states legalize cannabis for adult use, the potential for growth in this area is significant. In addition to expanding their brand into legal cannabis markets, Legal Lean is also seeking partners interested in licensing their brand to expand their merchandise and clothing in greater distribution channels. By remaining focused on their core values and principles and staying consistent to their brand, Legal Lean is well-positioned to continue growing and evolving with the industry. Legal Lean has established itself as a leader in the mood enhancement and relaxation product genre, thanks in large part to their commitment to quality, consistency, and branding.

When you do business with Legal Lean, you can trust that they always follow through on their promises. With years of experience working with major distributors and longstanding companies in the industry, they can even provide references upon request. Their brand is expanding into new markets, including Latin America and Europe, and they recently attended the Spannabis Expo in Barcelona, Spain to showcase their products. You can also find them at a variety of industry events, including the Champs Trade Shows, TPE Show, and other alternative culture expos and festivals. For more information, you can check them out online at legallean.com and legalleanstore.com.