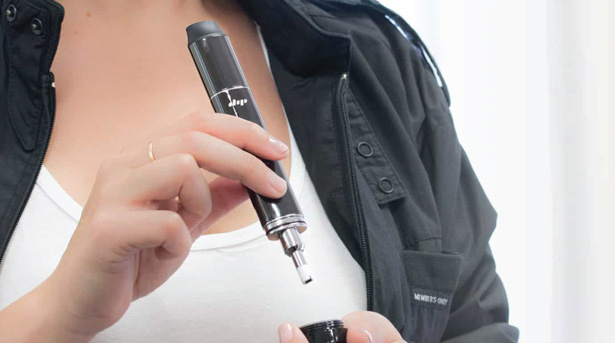 New in Vaporizer Technology
What's new in vaporizer technology?
It's a good question, and an important one.

Over the last decade, the vaporizer industry has evolved from a small cottage industry into a billion-dollar business, "thanks in part to the recent proliferation of legal cannabis across the United States," notes Boca Raton-based Greenlane Wholesale, a leading distributor of premium brands in the burgeoning head shop, smoke shop, and sipensary channels in North America. In 2017, it says in a release, electronic cigarette sales were estimated to have reach $10 billion, compared to $20 million in 2008.

Research and consulting firm Market Research Future in Maharashtra, India, recently released a report on e-cigarettes and vaporizer markets through 2021. According to a synopsis that appears on its website, the global e-cigarette and vaporizer market is expected to grow at a compound annual growth rate ove 25% over the period of 2016 to 2021. At the same time, personal vaporizers will grow at a CAGR over 23.5%. Globally, the North America region accounted for the largest market share in e-cigarettes and vaporizers, followed by Europe.

Advance and Get Smarter: So, what's new? We thought we'd ask some of the people who know. What they told us sheds new light on the future of an industry that has barely gotten started.
"Vaporizer technology continues to advance and get smarter," says Greenlane's CMO Sasha Kadey. Devices with Bluetooth connectivity and advanced apps allow users "to really customize their experience," Kadey notes. "The open system devices continue to get smaller and as some enter later phases of the product life cycle, the prices are getting more and more attractive to consumers."
Kadey and her colleagues are also seeing a lot of advancement on the closed-system pre-filled devices too, moving away from the pen-style cylindrical oil vaporizers that have proliferated over the past few years to more unique proprietary form factors like G Pen Gio, Double Barrel, and PAX Era."

New Stage: Richard Huang, co-founder of Cloudious9, a high-tech vaporizer company that developed the first-ever vaporizer with a built-in walter filtration system that allows the user to burn or vaporize their product, sees the technology evolving to a new stage.

"Vaporizer consumer tech has entered a stage of prolific modernization, with slower growth in experienced-based innovation," Huang suggests. "We believe consumers have so many modern vaporizers to choose from that simply being modern is no longer enough to catch a consumer's attention."

Going forward, Huang and his team believe consumers will gravitate towards products that address a specific need they have, or provide a unique experience. "Manufacturers will adapt, and product segmentation will be more defined with less 'general' vaporizers, but vaporizers made for consumers with specific needs."

Challenge to Retailers: Vaporizer technology is improving rapidly, "which is a benefit to consumers but a challenge to retailers,' notes Mike Bologna, CEO of Dipstick Vapes, a popular vaporizer company that develops high-end, innovative products for the ever-expanding market. "It is difficult for them to maintain an inventory of high-quality products that meet consumer trends but also avoid the multiple knock-offs or those peddled by unreliable companies."

A retailer "should always work to be sure they're dealing with the original vaporizer manufacturer," Bologna feels, "and not a cheaper follow-on and focus on partnering with companies with strong customer service and response times."

Technology as Platform: Michael Trzecieski, co-founder and Chief Engineer of Vapium, a Canadian vaporizer company focused on providing durable, portable high-tech devices designed for outdoor use, recommends that people "invest in vaporizer tech you believe in. Technology should be viewed as a platform for cannabis delivery, which means one must consider: build, materials, and ethical manufacturing. Now is the time to educate your customers so that they are making investments rather than impulse purchases. Those happy customers end up being some of your biggest advocates."
400% Growth: Arnaud Dumas de Rauly, Chief Strategy Officer for The Blinc Group, a distribution-centric vapor and cannabis incubator, points out that in 2016, "a market like California reported a 400% growth in sales of cannabis cartridges, thus representing 25% of total sales for the delivery company Eaze. In 2017, sales of extracts rose more than 50% in the U.S."
As Dumas de Rualy sees it, both recreational and medicinal clients are switching to concentrates. Many patients prefer dabbing and vape pens for a more discreet way to treat their ailments. "However, there are a lot of issues with products currently on the market. Our industry needs to get away from cotton wicks as they produce carcinogenic aldehydes during dry hits, which is very often, given the viscosity of extracts."

Dumas de Rauly and his fellow executives strongly believe the next stage in vaping concentrates will be in pod systems in the coming years "as they look sleeker and allow for more customizable features, as well as a better consistency with regard to heating the extracts."