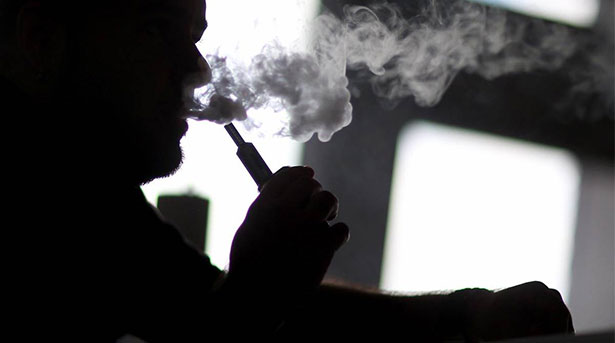 New Bipartisan Vape Bill Introduced
The new FDA Deeming Authority Clarification Act of 2017 will change the deeming predicate date

Vapers have federal legislation to fight for again. And there's a good chance it can succeed.

A new bill has been introduced by Reps. Tom Cole (R-OK) and Sanford Bishop (D-GA) that would change the predicate date in the FDA's deeming regulations. The legislation is called the FDA Deeming Authority Clarification Act of 2017.

Changing the predicate date will not prevent the FDA from having approval authority over products introduced after the new predicate date, but it allows all current products to remain on the market without applying for marketing approval. Existing products will still have to meet safety and marketing standards imposed by the agency.

Note: the bill has been designated HR 1136.
"Vapor products offer a promising path for harm reduction for those seeking to quit or limit their smoking," said Rep. Bishop. "This legislation would ensure the FDA's regulatory process does not limit the availability of safer tobacco options for those seeking to make use of them."
The new bill is very similar to last year's Cole-Bishop amendment. The most important feature of the legislation is that it eliminates the 2007 "grandfather" (or predicate) date as it applies to vapor products. The predicate date forced any product that went to market after Feb. 15, 2007 to go through a difficult approval process, including filing a premarket tobacco application (PMTA) that could cost as much as several million dollars.

Last year's amendment was abandoned after the election of Donald Trump as president allowed the Republican Congress the luxury of not rushing through a budget bill at the end of the year. Legislation not acted upon during one Congressional session must be reintroduced during the next.

As in last year's Cole-Bishop effort, the current bill offers some compromises that some vape industry people may not like. The bill orders the FDA to regulate batteries, and imposes product standards, labeling rules, and registration of retailers and manufacturers. There are some advertising restrictions too, probably in an effort to gain support from typically vape-skeptical Democrats.

Despite allowing the FDA to maintain control over vapor products, immediate reaction was positive from vaping advocates. There will certainly be a campaign of phone calls and letters to Congress to get this legislation moving.