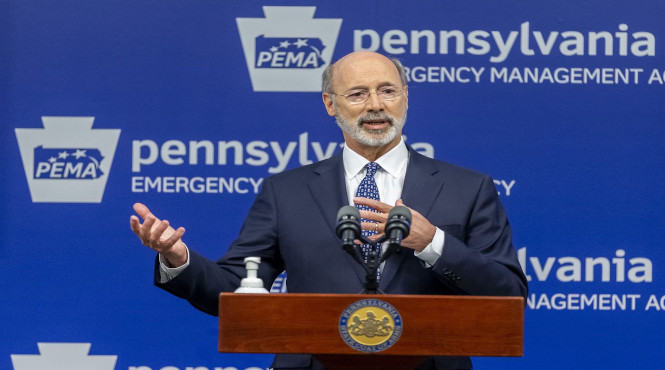 Wolf Calls for Legalized Recreational Marijuana to Help Pay for Coronavirus Grants
Gov. Tom Wolf on Tuesday called on the Pennsylvania legislature to legalize recreational marijuana in order to pay for existing grants to small businesses hurt by the pandemic and to fund restorative justice programs.

Wolf also said he wants to give more money and protection to frontline workers, support working parents and educators as students return to school, boost rent and utility payment relief, and roll out more grants to small businesses. He said the government could fund these efforts with the $1 billion it has left from federal coronavirus stimulus relief and from the revenue from legalization of recreational marijuana.
"Repairing the damage of this pandemic is not going to be easy," Wolf said at a news conference in Harrisburg. "The legislature can act right now to get us back on track as quickly as we possibly can."
As part of his fall legislative agenda, the governor is advocating for an extra $225 million to increase hazard pay, which would come out to a $3 an hour increase for about 208,000 frontline workers in the commonwealth.

He is proposing $250 million for families who must pay for child-care due to virtual or hybrid schooling; $50 million in grants for part-day child-care programs in low-income communities; $27 million to expand child care in "deserts," where options for parents are scarce; $10 million for a PPE Reimbursement Program for employers, including county election workers; and the passage of paid family and sick leave.

For residents having trouble paying rent or utility bills, the governor said he is proposing a total of $200 million in grants for continued relief. For reeling small businesses, he said he has proposed $225 million in forgivable loans and grants for small businesses and $100 million in forgivable loans and grants for restaurants, bars, salons, barber shops, and other service industries.

In addition, he would like to allow alcohol-tax cancellation or reduction for six months, he said, and let restaurants and bars purchase alcohol at or near cost for six months to help them recover.