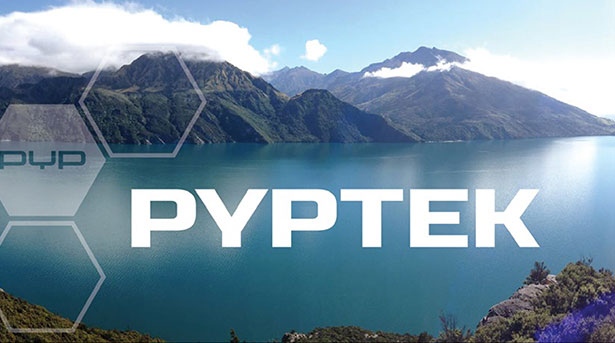 Pyptek
www.pyptek.com

Many marijuana enthusiasts like to take their herb on the go wherever their outdoor adventures may take them. Another thing many cannabis connoisseurs enjoy is the smooth hit that comes from a quality piece of glass. The team at PYPTEK in Colorado realized there was a need in the market for a high-quality pipe that was also durable enough to be a trusted travel companion, particularly for those who are active outdoors. This group of friends with a wide range of different skills and expertise banded togetheras PYPYEK in 2013to design and manufacture their pipe dream.

The PYPTEK crew knew that they wanted to create a glass pipe that was durable, but it also needed to be easy to clean with plug-and-play glass components. The team designed the Prometheus line consisting of 3 different sized pipes: the Prometheus Nano (a small chillum style), the Prometheus Pocket (a medium size pipe), and the Prometheus Titan (the big ripper). PYPTEK's top seller, thePrometheus Pocket, is a glass pipe with a high-qualityaluminum exoskeleton fashioned into a timeless design emulating the old "corncob" pipe. All of the Prometheus pipes can be disassembled to replace the glass pieces and for ease of cleaning.They understand that many consumers create a very personal relationship with their pieces and often will even name them. We all can relate to theheartbreak that comes from a broken beloved piece that can't be fixed or replaced, and PYPTEK wanted to end that experience for their customers. Longevity, durability, and quality were all major considerationsthat wentinto designing their products.

PYPTEK didn't just stop at creating a pipe for herb. They decided to keep the innovative juices flowing and added versatility to the growing list of features in the Prometheus design. They created oil kit attachments available for the Pocket and Titan models to convert those pipes into first-class concentrate rigs. The kits include either a quartz bucket or high-grade titanium nail and custom glass components to allow for dabs on the go! Any frequent concentrate smoker can understand the value of an easily portable device for smoking because there are not many options out there. PYPTEK decided to go ahead and solve that problem too.

The growing marijuana industry has afforded them the opportunity to work in a community workspace called The Battery 621 in Denver, Colorado. The Battery is a forward-thinking, engaging environment with a focus on social outreach and environmental sustainability. PYPTEK couldn't be happier to do their creating in a place that stands for everything their company has built their base upon. With the social stigma changing around the country, they now feel welcome to openly discuss the marijuana industry with others in their workplace. Collaborations with neighboring companies, being a part of growing MJ friendly community, and even hosting CannaTech meetups onsite have been among the highlights of the growth of their business.

If the functional qualities aren't enough proof of how cutting-edge PYPTEK's products are, see how they are made in a video on their website at PYPTEK.com. You won't believe the extensive process that each piece goes through to create this one-of-a-kind pipe. Currently, the team is hard at work developing extensions for the Prometheus line to add even more exciting products. With a staff that includes a design engineer, an electrical engineer, and decades of product development and manufacturing expertise at their disposal, PYPYEK could even end up creating a robot that delivers you your next hit!