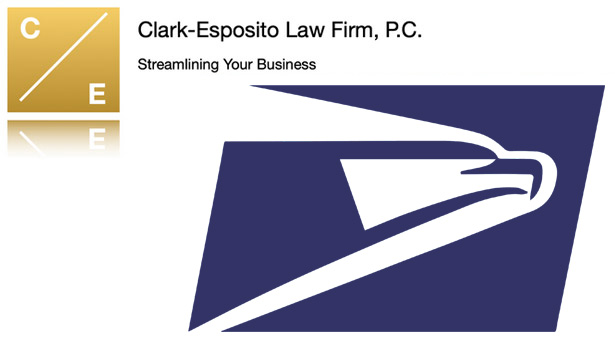 Shipping Vapor Products With The U.S. Postal Service After April 2021
Shipping Vapor Products Under the Updated PACT Act - There is Still Time to Act

If you are a vapor products seller who relied on shipping prior to recent changes to the Prevent All Cigarette Trafficking Act (PACT Act) - do not throw in the towel! At the Clark-Esposito Law Firm, P.C. we have received several phone calls from concerned vapor businesses who have heard a variety of rumors about the PACT Act changes. Below, we have outlined the facts for our vapor industry network.

Yes, there are big changes coming - however, by taking action now prior to two important government deadlines, you can position your vapor business to excel in the new regulatory environment.

Congress simply updated the existing PACT Act to include ENDS products (essentially all vapor products and components, whether they contain nicotine, CBD, or otherwise), which represents a type of shipping ban - with exceptions.

For vapor product sellers who wish to continue shipping, there are two main components involved in what is known as the Business Exception to the prohibition on mailing.

For businesses who successfully complete these steps ahead of the respective deadlines, there are a number of new regulatory requirements which must be met when continuing to ship vapor products with the USPS after the effective date - all steps which are manageable with a consistent, well-informed internal compliance process.

For a more detailed breakdown of the changes coming to the PACT Act and vapor businesses who ship products, see our full-length article by clicking the button below. For those businesses who would like details on getting started with PACT Act registration and compliance, or who would like general vapor industry compliance guidance, please reach out to us at contact@clarkespositolaw.com.

Clark-Esposito Law, P.C.
Clark-Esposito Law Firm, P.C. ©2021
1345 Avenue of the Americas, 33 Fl.
New York NY 10105
(917) 546-6997
www.ClarkEspositoLaw.com

DISCLAIMER: The content of this website has been prepared by the Clark-Esposito Law Firm, P.C. for informational purposes only and should not be construed as legal advice. The material contained in this email newsletter is not intended to create, and receipt of it does not constitute, a lawyer-client relationship, and readers should not act upon it without seeking professional legal counsel. The Clark-Esposito Law Firm, P.C., did not produce and is not responsible for the content of off-site legal resources. The materials on this site may constitute advertising under various state ethics rules.