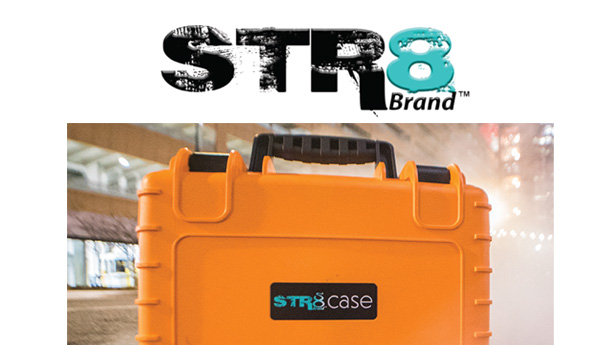 STR8 Brand
STR8 Brand has rapidly grown to become the industry's "must have" case for glass protection. With a wide variety of colors and sizes to choose from, they have become well recognized and respected as the leading smell-proof and waterproof case to keep your collectibles safe and secure in a discreet manner.

Distributed through 8 Mile Smoke, all the STR8 Brand products along with many other top selling brands in the industry can be ordered through their easy-to-use online ordering system. This, along with the fact that orders will ship out the same or next business day, has helped them become a preferred vendor.

8 Mile Smoke supplies over 2,500 items including rolling papers & trays, torches, grinders, vape products, glass pipes, and storage solutions. The distribution company offers customers a user-friendly experience with an industry leading platform to submit orders. All items that ship from 8 Mile Smoke are tagged with item ID's to ensure that checking in your order is as quick and efficient as possible. This proves especially important in an industry where a great deal of items cannot be identified easily (such as glass) and do not have any retail style packaging. These strengths along with many others, have allowed 8 Mile Smoke to develop a large network of customers across the United States, giving them the opportunity to create their own brand of products under the name STR8 Brand.

STR8 Brand's most recognized product is their lockable and smell-proof hard cases. Each case has been perfectly engineered to keep valuables safe in a discreet way. STR8 Cases include a pre-cut foam that can be easily customized and perfectly secures any items placed inside. With a full spectrum of color options, STR8 Cases have been easily identified as the consumer's top choice for glass protection. Customer satisfaction has always been and will always be the company's mission, which is why the cases are designed to be durable, smell-proof, and waterproof. It is also why the cases are sold with a 30-year warranty.
"Both 8 Mile Smoke and STR8 Brand take pride in providing our customers with quality products along with making customer service our top priority," says Brian Loussia, President of Str8 Brand.
STR8 Brand is constantly working on new projects that would benefit the lifestyle of the consumer. The goal, in addition to being the industry leader in cases, is to constantly strive to create new and innovative products that can impact the culture in a positive way. Furthermore, they are working on multiple products in the United States. They are very excited to announce that two of the American Made Products, the Roll Kit V3 and Roll Kit Mini, will be launching sometime next month.

Check them out online at www.8MileSmoke.com and www.STR8brand.com
or give them a call at (844) 678-6453 to talk to one of their experts

Hours of Operation are:
Monday - Friday 9am - 5pm EST.