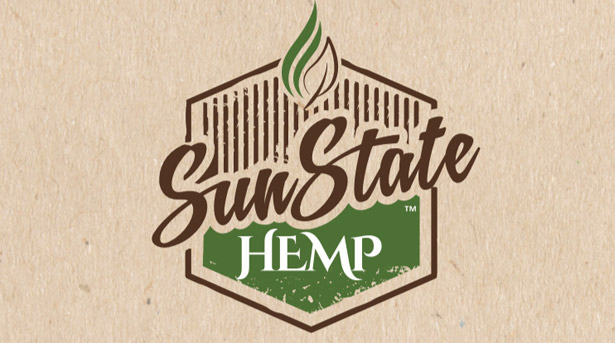 Sun State Hemp
Sun State Hemp was founded on the basis that the CBD marketplace is in need of well-crafted products from an industry-leading company.

Their goal is to serve as a benchmark brand for consumers, through dedication to affordable, high-quality CBD products, in an effort to help the industry be seen as integral to the wellbeing of consumers everywhere.

Sun State Hemp is the brainchild of Eli Eroch, Charly Bens, and Brad Malinowski, who are no strangers to running an industry-leading business. For the last eight years, they helped grow AtmosRx into one of the frontrunners of the portable vaporizer industry. Four years ago, they decided to apply their eye for quality, business savvy, and extensive network of connections towards starting Sun State Hemp. Having not been pleased with the state of the Hemp industry, they knew they could do better, in terms of quality and consistency.

With constant new product innovations, and over 150 unique product formulations across nearly a dozen categories, this team is well positioned to meet numerous consumer needs, instead of targeting only one aspect of the marketplace. After doing two full years of rigorous research and development, Sun State Hemp finally opened its doors, bringing the same dedication to excellence that made AtmosRx such a success.

Not only are they Florida-based, as the name suggests, Sun State Hemp is also one of the first CBD companies to receive the Florida Department of Agriculture and Consumer Services' Food Safety Division Annual Food Permit. It puts Sun State Hemp into a prestigious category, one marked as an organization that the state trusts when it comes to the safety and cleanliness of their product, and in how they operate as a business. While eventually all CBD manufacturers and retailers will be required to have this permit, few can say they were among the first – a distinction Sun State Hemp is proud of.
"It's a source of pride for us that our products live up to what's on the label, and not just in terms of how much CBD is in our products. We've developed an extensive network of business owners, wholesale suppliers and retailers, built on solid relationships and trustworthiness. When you combine our commitment to a consistent product, having the latest in education, and bringing a high-end product to consumers at a price they can afford, it creates a picture of who we are and of our desire to lead and shape the industry, instead of being a passive follower of trends." -Brad Malinowski, Vice President at Sun State Hemp
The brand recently developed and brought to market a line of Full Spectrum Infused Gummies. These gummy bears come in a variety of flavors, like apple, grape, blueberry and watermelon, and are crafted in a unique way. Unlike most CBD manufacturers, who often spray CBD onto gummies, Sun State Hemp infuses the CBD directly during the gummy-making process. It results in a richer, more reliable cannabinoid profile, and it means they are truly living up to the name 'Infused Gum mies', as well as having greater precision with how much CBD is in every jar and gummy.

They've also added a first of its kind 420mg Full Spectrum Exclusive Formula Raspberry Gummies. What makes these particular gummies so special is not only their juicy flavor, but in how they chose to incorporate CBD with them. These gummies are made with a proprietary formulation, whereby each gummy is dusted with a terpene-rich wax and hemp kief coating, allowing for maximum CBD coverage. Each gummy is a tasty yet well-balanced CBD experience, with precise amount of CBD, instead of being dependent on an 'average' value.

At Sun State Hemp, they want their product branding and packing to reflect the same exceptional quality as the products themselves. With several lines of products, ranging from luxurious topicals to a wide array of nutritional gummies, their team of skilled designers carefully craft the perfect branding for each product, with intentional cohesiveness planned with other products, in their respective collections. For example, the beautiful marble accents of the topical line personifies the relaxing and rejuvenating effects of the products, while the sleek, modern look of the broad spectrum tinctures exemplify the advanced and precise formulation that goes into them. While CBD can sometimes feel confined to smoke shops and 'organic wellness' stores, one of the goals that Sun State Hemp aims to achieve is to further diversify into more mainstream brand retailers. They maintain an active online presence to allow for an open, direct line of communication from brand to consumers.

The brand's major goal is to increase educational resources to provide to the public (since CBD still has an aura of the unknown – one which they aim to demystify). They intend to further expand their international sales opportunities, and increase Sun State Hemp's overall product footprint in the marketplace. To get in touch with Sun State Hemp, you can give them a call at 786-888-8700 or send an email directly to Sales@SunStateHemp.com For more information, visit their website at SunStateHemp.com.

SOCIAL MEDIA:
Instagram: @sunstatehemp @atmosrx
Facebook: @sunstatehemp1 @atmosrx
Twitter: @sunstatehemp @atmosrx_1