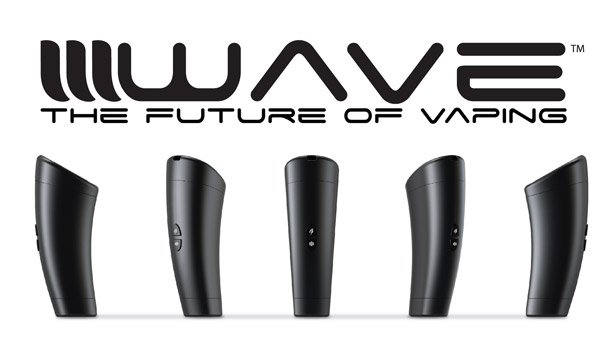 The Wave from White Rhino
Are you ready to ride the wave?

We have always risen up to the challenge to create revolutionary products and The Wave by the Creators of White Rhino is no exception. We set our sights on producing a piece that would be the first of its kind. We wanted to deliver an exciting vaporizer that consumers all around the world would love. It was been over a year in the making and we are finally ready. Are You?

We would like to introduce you to the Wave, a personal, easy to use, portable, handheld vaporizer that is the true definition of a dual use vaporizer. The Wave has a sleek and ergonomic design that will fit you like a glove. With its dual features designed for use with concentrates or herb, one simple click of the button will have you ready to use. The features are able to be used independently or simultaneously. There are 4 temperature options for dry herb use, as well as 4 voltage options for concentrate use. The outer surface has an aluminum finish for a clean look. The internal parts are well insulated so you will never have to worry abou the exterior becoming hot to the touch. The charger is a cradle base that will eliminate the stripping of the internal charging parts and frayed or split cords. The Wave offers a limited lifetime warranty that will give peace of mind to all consumers.

A Utility Patent has been filed in the USA and Internationally. This gives us the ability to guarantee that you are receiving our exclusive design.
Adnan Afridi, CEO of White Rhino USA shared some insight for the future. "We want to be different. Following suit is not our thing. We are excited for 2019 for o ur team, customers and the industry. With the launch of many new products this year, we are planning on soaring to new heights and we have even bigger visions for 2020."
The buzz started with The Wave vaporizer when we began discussions and unveiling at Trade Shows. The hype is built and Retailers, Distributors and Consumers were blown away and are anticipating this launch. Mass pre-orders have already been placed and we encourage all trailblazers to do the same. The Wave will officially launch May 2019. Orders for The Wave and all White Rhino Products will be fulfilled through our exclusive Master Distributor, Unik Distribution.

unikdistribution.com - 855-803-8883