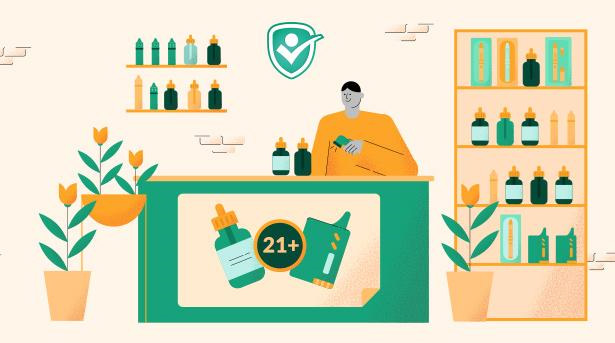 Token of Trust
The trusted compliance solution for the Vape, CBD, Hemp, Glass, and Counter Culture industries.

Token of Trust is a turnkey compliance solution that provides all the tools to satisfy compliance requirements for Excise Taxes, the PACT Act, and Age Restricted Products now and into the future.

Questions about compliance? Call 833-738-0038 or Schedule A Compliance Appointment

Read Articles Related to Token of Trust

More States = More Sales

Age Gate vs. Age Verification: What is the difference and why does it matter?

Compliance: Handle In-House or Outsource?

Smolder Fraud & Charbacks Online

Turnkey Compliance Solution


Excise Taxes
Token of Trust calculates taxes in real time and automatically generates required tax forms and handles excise tax reporting.

PA-2 State PACT Act Reports
Token of Trust's platform generates PA-2 ATF reports for every state that you require so you can comply with the PACT Act and avoid spending hours pulling together data.

Age Verification
Meet minimum age requirements with Token of Trust's age automatic age verification process. Age restrictions can be configured by customer location and product type.

Chargeback Prevention
Token of Trust offers a layered, smart set of fraud protection and identity verification workflows that prevents chargebacks during the online checkout process.
The Trusted Industry Partner