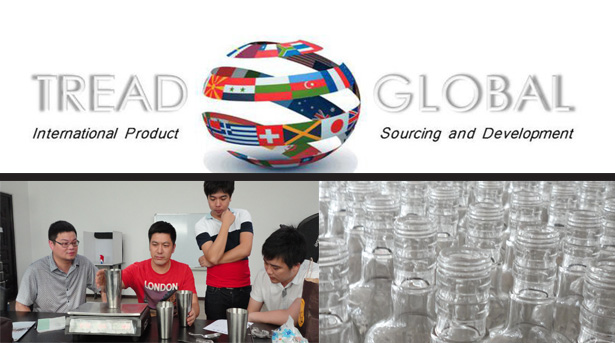 Tread Global
What could possibly be more important than safeguarding children's lives?
Marijuana proved to be a catalyst for innovative child-resistant packaging last year, as new packaging development provided a higher degree of safety for children and ease for adults.
Denver-based Tread Global LLC, a product-development company that also conducts consumer product safety testing, has been all over it. Working in collaboration with the U.S. Consumer Product Safety Commission (CPSC) and a participating member of the American Society for Testing and Materials (ASTM), Tread Global is finding growing demand for further development of child-resistant packaging since the legalization of marijuana in Colorado.
"Investment in child safety is a great thing to see," declares Jeremiah Buck, the founder and owner of eight-year-old Tread Global. "There are a lot of packages on the market that claim to be child-resistant, but you don't need to be an expert to know that they are not. With guidance from the state's Marijuana Enforcement Division and industry leaders who are investing in innovative designs, we are seeing new, extremely effective childresistant packaging that still offers ease of access for adults."
Tread Global offers product development, prototyping, overseas manufacturing and sourcing. The company has eight employees -- four in Colorado and four in China. Says Buck, "We literally offer a world of resources to businesses to thrive here at home." The company's customers come from a wide range of backgrounds and industries, says Buck. "We work with inventors and corporations to further develop their products. Along with product development we conduct testing for many regulatory agencies, such as FDA, EPA, FCC, CE and UL, to name a few. With the current marijuana laws, the demand for child-resistant packaging (regulated by the Consumer Product Safety Commission) has increased and we consider ourselves leaders in the industry."
NEW RULES
Most child-resistant packaging was developed 45 years ago when the Poison Prevention Packaging Act of 1970 was passed and long before the legalization of marijuana. New rules established in the Retail Marijuana Code specify that packaging must be significantly difficult for children under five years of age to open and not difficult for normal adults to use properly.
"Most packaging available now is not appropriate in size or configuration for marijuana products. However, it is continuing to be used because nothing else is available on the market," says Buck. "Until recently the industry was limited to the pharmaceutical child-resistant packages that have been available for decades. Now, with talented designers, engineers and responsible industry leaders, marijuana packaging is coming out with some of the safest, most innovative, and effective designs we've ever seen. And because of the high quality, these packages are expected to roll over to the pharmaceutical industry in the next few years."
"When marijuana can be in so many forms, from concentrated liquids to flower buds to edibles, child safety becomes a real concern," says Nancy Warner, Managing Partner of AssurPack, a compliant packaging company. "We found that the current containers on the market are geared towards pills or liquids. Not many marijuana products properly or securely fit into a traditional pharmaceutical pill jar. The industry desperately needs new packaging to properly fit the contents and keep them safe from little hands. This is exactly the reason AssurPack was created."
Developing a package that is easily accessible by senior adults while still childresistant turns out to be easier said than done.
"We have designed many products over the years, but an effective child-resistant
package can be a very complex research, development, and design project,"
notes Blake St. Clair, the owner of Product GoGo, the industrial design firm
that designed a series of patented containers for the industy. "We are thrilled
with the results from the CPSC testing of this series of child-resistant packages."

As Blake points out, "We are in the early stages of legalization. Retail marijuana establishments assume a great deal of liability when using inferior childresistant packaging. Until the Marijuana Enforcement Division weeds out these packages, it is up to business owners to find safe choices for their clientele and the public, in general." He says he is excited to see "responsible business owners in the marijuana industry doing the right thing; opting for safe choices not cheap choices."
Buck says the U.S. economy is looking strong, and that "the upward trend
has just begun. We are experiencing an enormous growth of inventors and
corporations executing their dreams, which have been sidelined while the
economy recovered. It's a very exciting time."
His goals for 2016 include helping others achieve their goals. "We love helping
people bring their dreams to reality. Everyone has an idea, and we have the
tools to create it. From child safety packaging to solar scooters, we are looking
forward to getting more products to store shelves."