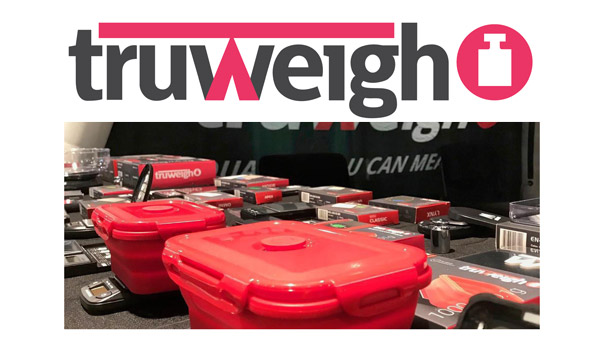 Truweigh/Ooze Wholesale
Many of our readers may be familiar with the company Ooze Wholesale but perhaps less familiar with Truweigh LLC or Dalman Enterprises Limited.

Like many things, it may best to start from the beginning.

Truweigh LLC is a subsidiary of Dalman Enterprises Limited, which is a UK company that has specialized in the manufacture and distribution of mini scales outside of the US for over 30 years. Dalman owners Jessie (CEO) and Ryan Nugent (Sales Director) are directly involved in the management of Truweigh LLC. At the end of 2018 they made the strategic decision to nominate a master distributor, Ooze Wholesale, to handle their US and Canadian sales and distribution. This has been a tremendous success enabling them to focus on product development and the future of their brand while Truweigh continues to flourish in Ooze's safe hands. Truweigh was formed in Cheyenne, WY in 2016 and started trading in 2017. While they are headquartered in Sheridan, WY, all distribution is from Detroit, MI.

Dalman had been eager to tap in to the US market on a large scale with innovative models ever since Jessie joined the team in 2013 and made product development a priority. They really felt that they were the only company in the world making new and exciting mini scales. All of their competitors were selling the same thing and just competing on price, which they believe, is not a long-term strategy. With new designs surging in the UK and Europe, the US market was missing out. After failing to appoint a trustworthy ambassador in North America for their products, Dalman decided to dive in and open up their own company and brand, Truweigh. Originally, they started with a fully staffed sales office and warehouse in Cheyenne, WY with the goal of becoming the highest rated mini scale brand in the United States.

Their goal has not changed, they are still aiming to be the highest rated mini scale company in the US. However, their approach to this has changed quite a bit – and that's where Ooze Wholesale comes into play. They took on Ooze Wholesale as a master distributor, to manage all the sales, marketing and distribution for the US & Canada. Truweigh closed their warehouse and moved key staff to Michigan to oversee the scale distribution. This was a huge success as their products fit easily in to Ooze's natural market.
To stay competitive they also realized that the market is constantly changing.
Initially, they targeted smoke shops and C-store suppliers as well as existing Dalman customers. This was the easiest natural market for their scales as a new brand. Once they had a solid foothold there, they moved the outdoor sports shooting market for their reloading scales. Because their products have so many applications, the potential markets are endless. For example, they will also soon be moving into fitness and health.

Truweigh specializes in scales designed to weigh small loads at a very high accuracy. Traditionally the scales were primarily sold to the jewelry market, which they still do today. But the majority of sales are currently in the smoke shop / headshop markets. They also supply scales for school science kits; they have luggage scales for travel; and supply dispensaries with scales; outdoor sports shops with ammo reloading scales; multi-purpose kitchen and bench scales too. They can be used for so many things!

Their newest mini scale design is the MARINE, which is a 100g capacity scale that measures down to 0.01 grams and it is IP65 rated. The IP65 rating was granted by an independent UK laboratory which means the scale has been tested as fully dustproof and can withstand high pressure jets of water without damaging its electrics. This can be particularly useful if your weighing materials are sticky or otherwise messy, because you can wash your scale under the faucet when you finish using it. This is the world's first IP65 rated pocket scale.

Truweigh is pushing the limits in product development by introducing new features and functions and deliver goods with superior packaging and support materials. They have introduced materials not used in mini scales before and with a modern brand image. They are always listening to their end users to make sure their designs are relevant, fit for purpose, as well as look great. Keep an eye on this brand as there's so much in the pipeline!

While the market may be changing their mission has not.
"Our mission statement at Truweigh is: To continue to innovate and promote quality products with fairness and respect. We work hard to achieve this every day from product development that's happening in the UK, all the way through to the distribution and customer service you will find stateside from Ooze Wholesale. We don't take on customers and suppliers, we take on partners who share in our ethos and welcome new ideas and change."
Retailers/buyers can purchase goods through our master distributor Ooze Wholesale in the US and Canada.
www.truweigh.com
855-669-3420
Oozewholesale.com