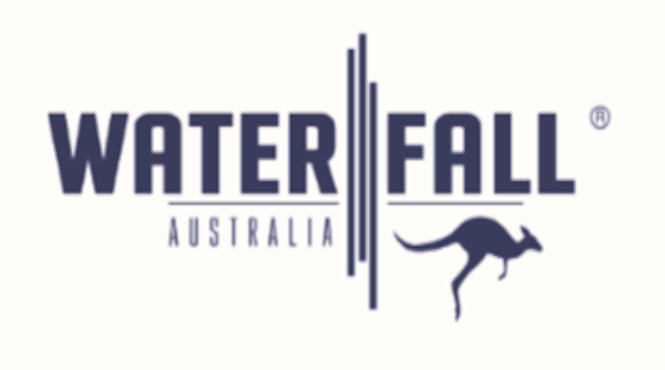 Waterfall
Born and bred in Australia in 1978, Waterfall ® is one of the largest-running smoking paraphernalia brands on the planet! Our easy to use Aussie style glass water pipes are designed for the laid-back stoner. Made from extra tough annealed Borosilicate, these durable heat resistant water pipes are sure to survive anything from a Crocodile encounter to a clumsy mate.

Waterfall ® reputation has been built on a history of exceptional quality and innovative design and has set the benchmark in the industry from which others strive to reach, but rarely attain.

Waterfall ® wants to sell you a 'Billy', & raise money for Australian Wildlife!

It has been over 40 years since Jim Kouts, Founder of Waterfall ® sold his first bong, otherwise called the slang term 'Billy' in Australia!

Since 1978, Waterfall ® has gone from a small strip store in one of the bohemian neighborhoods of Melbourne's inner suburbs, to 23 locations around Australia. Having employed over 100 people, some of which have been with him up to 4 decades! Together they have sold over Two Million Billy's!
"We are excited to launch Waterfall in the U.S. and provide a unique product that's easy to clean, smooth to use, and at an economical price", said Dave Hirst, U.S. Business Manager. Hirst worked for the company in the 1980's, and again in the 1990's. After a career working in the Outdoor Industry in Colorado, he is now back with Waterfall ® and working with Annie from Organabus to distribute Glass Bongs, MediVape, Grinders and Papers.
Jim, Dave and Annie invite you to see the Waterfall ® line at the Organabus Booth #1230 at this month's Champs Show in Las Vegas.

Annie (Organabus) and Dave (Waterfall) have committed to donate 15% of sales to the World Wildlife Fund Australia to care for injured wildlife. When fires have been fully extinguished to then plant 10,000 native trees.

donate.wwf.org.au

Waterfall ® U.S. Distributor Inquiries - Dave Hirst
Thendrousa@gmail.com - Ph: 720-989-6934

Organabus Wholesale Inquiries - Annie Sais
annie@organabus.com - Ph: 575-650-7334


Visit Us At Champs: Booth 1230