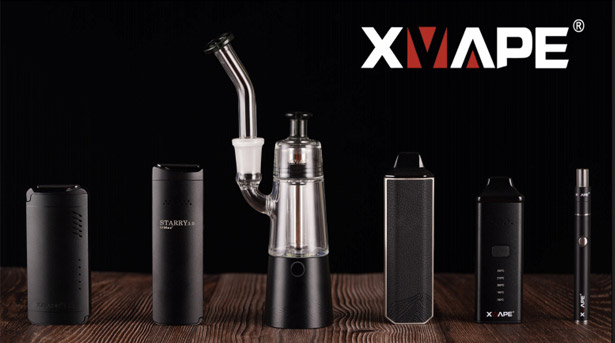 XVAPE
We all want our stores stocked with nothing but top-quality products in high demand with big margins, but as someone on the front lines, you know life's not that easy. Many of your customers know exactly what they want, and it's usually a well-marketed vape with a small margin for you. You have to carry these brands for the traffic and sales, but surely there are products out there that reward you as well as the customer and manufacturer, right?

What about confused customers that just want to give vaporizing a try? How can you quickly guide them to a product that will make them come back for more, without sacrificing a car payment? Researching hidden gems on your own can be a fulltime job and requires expertise. The easiest way to train your staff, meet customer needs and make more money is to get behind the right brand.

Make more money with the right vape brand

Brands build trust, stick in customers' heads, and make them more likely to return for something new, but which ones are profitable? I recently came across a vape brand that is making waves globally and has an established presence in North America, while checking all the boxes for quality products with storefriendly margins.

XVAPE makes vaporizers for dry herbs and concentrates, with a lineup that can meet all your customers' needs. Whether they want a pocketable flower vape, a heavy-hitting e-rig for dabs, or something in between, you can direct them to a product in the XVAPE lineup with outstanding features that will not only help you sell them this vape, but their next one as well. Step up to the counter and see how easy it is to sell them.

Give them tasty vapor

At the end of the day, the vapor has to be good, and the materials used in the heater and vapor paths are critical. XVAPE's dry herb vapes taste great with ceramic ovens and mouthpieces, even on their entry level models, like the Avant. This little vape fits in any pocket, and has five distinct temperature settings. XVAPE concentrate vapes benefit from the amazing tastes that only quartz buckets can bring. Herbal flavors pop, and your customers will notice!

Strong battery life is critical

After vapor quality, your customers' biggest concern with a portable vaporizer is battery life. If it's out of juice, they have to go back to pipes and papers, so battery life is crucial. XVAPE vaporizers have enough power to get the heaviest of users through a day and night, and can last for days for average Joe's. If your customers are vaping on the road all day, point them to the Starry, with its removable 18650 battery, and sell a couple batteries, as well!

Quality you can feel

Look over the sea of vapes in your counter, and you'll see a lot of plastic. Not that there's anything wrong with that, but XVAPE builds to a higher standard, with stainless steel and anodized aluminum shells. It's a difference you can feel instantly when you pick up a vape like the Aria, which takes it a step further with stylish front and back vegan leather panels.

Tiny for travel

Customers want smaller and smaller vapes, and XVAPE has listened. Every one of their designs challenges what I thought was discreet. Across the catalog, very few vapes pack this kind of punch in such a small footprint. Take the Cricket Plus, for example. It's destined to be one of the smallest pens in your store, that can work as a battery and a pocket dabber while still delivering satisfying hits with great flavor.

Groundbreaking features

XVAPE likes to shake things up with a higher quality standard, and lots of new features. Their Vista Mini 2, for instance, is one I like to talk about a lot. It has several features not found on any other e-rig, like wireless charging or cellphone PowerShare, a blue-light mode for heady glass attachments, and a discovery carb cap that puts the vapor on full display! It's a stunning vape with a smaller footprint and lower price point than the other e-rigs in your shop - an easy sell.

Solid company, with sensible keystone pricing

Picking the right brand to support can save you time and increase your profits. With less training and expertise, you can steer your customers into a better vape for them and more profits for you, regardless of whether they were shopping at a higher or lower price point. Since you're working within a brand, instead of several unrelated products, your expertise will apply to multiple vapes, and your customers will remember them better.

The key is to find a solid brand that is a household name. But also look for a company with a good history, and a vape catalog that appeals to multiple customer types.

XVAPE has been in North America for about five years and manufactures vaporizers in a recognized ISO 13975 registered facility. XVAPE is always pushing the industry forward and constantly brings innovative offerings for their retail partners. They represent the manufacturer directly, with no middlemen, so your customers can enjoy sensible pricing without cutting into your profits. For me, XVAPE is a cut above with tasty vapes, high quality builds, and standout features at sensible prices.