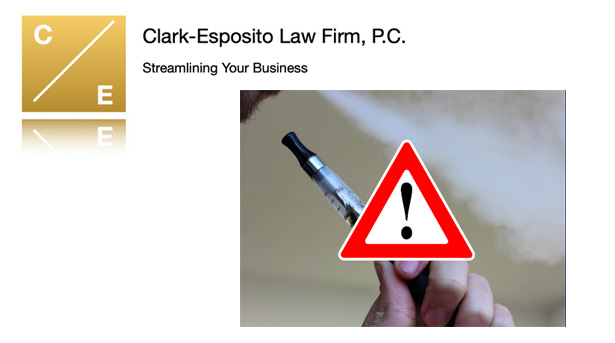 FDA "Warning Letters" Against Vape Co.'s Are on the Rise
FDA "Warning Letters" Against Vape Co.'s Are on the Rise - What Should I Do If I Get One? There's been a lot of news on recent issuances of US Food and Drug Administration (FDA) Warning Letters. Nearly all of them are claiming that the products a company is being "warned" about are not being lawfully sold due to their not being authorized for sale by the FDA through the premarket tobacco product application process, known as a "PMTA." The result? FDA wants these products pulled from the shelves and that all sales of them cease.

When FDA sends you a Warning Letter it means that immediate action must be taken to cease doing the activity or activities cited in the letter. Alternatively, you can present information and other evidence as to why sales of the merchandise is permissible. Whatever you do, don't ignore the letter and hope FDA will go away. It won't! Click the button below to read the full article and learn the 5 steps for dealing with an FDA Warning Letter.

We recommend seeking professional assistance when responding to a Warning Letter to help you with determining the legality of the merchandise at issue and to truncate risk. This is because you want to be thorough in your response without saying more than you need to. Learn more about Warning Letters and other FDA matters on our website at www.clarkespositolaw.com. Have questions? Call us at 917-546-6997 or email us at contact@clarkespositolaw.com.

Clark-Esposito Law, P.C.
Clark-Esposito Law Firm, P.C. ©2021
1345 Avenue of the Americas, 33 Fl.
New York NY 10105
(917) 546-6997
www.ClarkEspositoLaw.com

DISCLAIMER: The content of this website has been prepared by the Clark-Esposito Law Firm, P.C. for informational purposes only and should not be construed as legal advice. The material contained in this email newsletter is not intended to create, and receipt of it does not constitute, a lawyer-client relationship, and readers should not act upon it without seeking professional legal counsel. The Clark-Esposito Law Firm, P.C., did not produce and is not responsible for the content of off-site legal resources. The materials on this site may constitute advertising under various state ethics rules.